4.3 Dialog Edit Secondary Event
For the general adjustments of secondary events, please click here: 7.3.2 Tab Layout
The dialog Edit secondary event serves to edit the layout data such as the precise begin, the duration or texts.
In case you desire to keep the values of the layout even after moving or changing the assigned main event you need to set these values fix with the flag Fix in this dialog. On carrying out the function Recalculate secondary events (2.2 Tab Planning) these fix values will NOT be overwritten.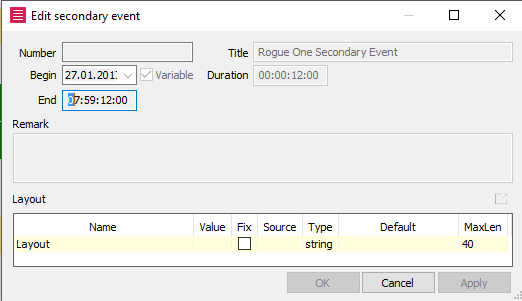 To edit a text or to insert further texts (text 2, text3 etc.) please consider the maximum number of characters per line.